After having talked about the band under the euro 300, in this article we have the best Xiaomi smartphone under the euro 400. Given the now famous quality / price ratio of the company, in this range we find most of the devices high-end of the catalog: let's see more of it. In this list you will find all the models in question, available at the lowest possible price.
In this list you will find all the models in question, available at the lowest possible price.
We remind you that, as these are products subject to offers, prices and availability vary over time. Note: If the coupons have expired, consult the following channels to find the most recent and updated offers:
GizDeals | GizGearBest | BangGood Italy | EBay GizDeals | GizDeals Amazon
GearBest guide: warranty, shipping and assistance
BangGood Guide: warranty, shipping and assistance
Last updated: 8 April 2019
---
The best Xiaomi smartphones under the 400 euros
XIAOMI MI 8
The first of the list can not be there Xiaomi Mi 8, the top of the cardinal range of this 2018 for the Asian company. This is a smartphone with a technical data sheet at the top, based on Qualcomm Snapdragon 845, 6 GB of RAM and 64 / 128 GB of internal storage. The display has AMOLED technology, the notch includes the effective IR facial release and on the back there is a high performance dual AI camera.
Coupon
256.4€
BGESM83
255.1€
BGESM866
325.9€
GBMP1111M8
307.3€
GBMPKIJY
Prices in real time
available
9 new from € 264,00
5 used by 174,00 €
Amazon.it
available
3 new from € 358,00
4 used by 169,00 €
Last updated the 07 / 04 / 2020 18: 57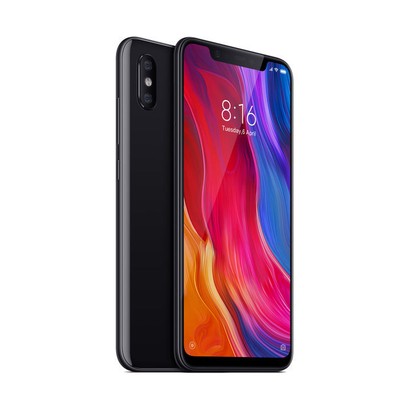 ---
XIAOMI MI MIX 2S
Going up in the category we find the Xiaomi Mi MIX 2S, also top of the top range of this 2018. Instead of a design with the always controversial notch here is carried forward the tri-borderless line that has characterized the series so much. Top hardware, with Snapdragon 845 e 6 / 64 GB of memory, and the convenient addition of a dual AI camera and wireless charging.
Coupon
309€
12BGX2SG
Prices in real time
available
5 new from € 299,00
8 used by 159,00 €
599,90€
available
6 new from € 399,00
9 used by 189,00 €
Last updated the 07 / 04 / 2020 18: 57
[Su_gizdeals]