In this article we give you our ranking of best Chinese smartphone under the euro 300.
The prices shown, as offered, may change over time. All listed products are equipped with 20 band and software International, unless otherwise indicated. In any case, we always invite you to check the product specifications on the site.
Note: If the coupons are expired, consult the following channels to find the most recent and updated offers:
GizDeals | GizGearBest | BangGood Italy | EBay GizDeals | GizDeals Amazon
Tips for buying
The best Chinese smartphones under the 100€ | 150€ | 200€ | 500€ | 600€
The best Xiaomi smartphones under the € 200
The best Huawei smartphones under the € 250
The best Chinese smartphones with shipping from Europe | impermeable | compact
with AMOLED display | with wireless charging
The best Chinese phone camera
Last update: 10 July 2019
---
The best Chinese smartphones under the euro 300
OFFERS HUAWEI P30 LITE
Huawei P30 Lite is the smallest and cheapest of the new range P30 of the Chinese colossus. It is characterized by the presence of one triple room rear with wide-angle sensor and sensor for calculating depth, features that normally are not present on smartphones in this price range. Huawei P30 Lite is a smartphone with a good value for money and is presented as a complete and balanced device from all points of view.
Prices in real time
available
48 new from 262,94 €
Last updated the 17 / 07 / 2019 08: 02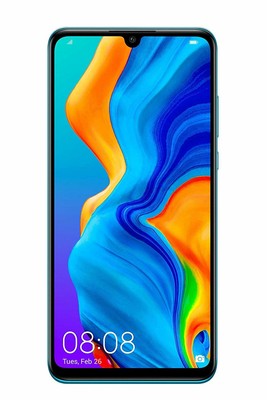 ---
OFFERS REDMI NOTES 7


Il Redmi Note 7 is one of the most acclaimed smartphones in this 2019. In this guide we have included the last variant presented for the global market, ie the model with 4 GB of RAM and 128 GB of internal memory.
display by 6.3 inch,resolution Full HD + (

2340 x 1080 pixels)

and protection Gorilla Glass 5;
Qualcomm octa-core processor Snapdragon 660 up to 2.2 GHz;
GPU Adreno 512a 647 MHz;
4 GB of RAM LPDDR4X e 128GB XMMUM eMMC storage (expandable);
rear fingerprint reader;
dual camera with sensor Samsung da 48 mega-pixels with opening f / 1.8, PDAF, Super Night mode and pixel from 1.6 μm + second sensor from 5 mega-pixels;
selfie camera 13 mega-pixels;
battery by 4000 mAh with Qualcomm quick charge Quick Charge 4.0;
Bluetooth 5.0, infrared sensor, dual SIM LTE support (no 20 band).
Prices in real time
available
17 new from 205,77 €
Last updated the 17 / 07 / 2019 08: 02
---
XIAOMI MI 9 SE OFFERS
Xiaomi has made a center in this 2019 thanks to the Xiaomi Mi 9 SE, a small mid-range that is believed to be a top of the range thanks to the triple rear camera, a super compact display with technology AMOLED and fingerprint reader below the screen and a powerful processor Qualcomm Snapdragon 710. If you are a fan of compact devices, the Mi 9 SE It will be love at first sight!
Prices in real time
available
1 new from 266,84 €
Last updated the 17 / 07 / 2019 08: 02
---
OFFERS XIAOMI MI MAX 3
The colossus of Xiaomi is back. Xiaomi Mi Max 3 go back to "Titaneggiare" with a display from 6.99 inches FullHD + in 18: 9, hardware improved thanks to Snapdragon 636 and above all, the 20 band. The memory cuts are 2, 4/64 e 6 / 128 GB, a further step forward for a smartphone that does not want to make the size its only pride.
Prices in real time
available
7 new from 268,00 €
2 used by 189,50 €
Last updated the 17 / 07 / 2019 08: 02
---
HONOR 10 OFFERS
Among the top of the range that have seen a decent price cut, Honor 9 it's one of the best choices. It presents a design nice and compact, as well as a front fingerprint reader. Not less from the hardware equipment, with Kirin 960 e 4 / 6 GB of RAM, and the dual rear camera.
Prices in real time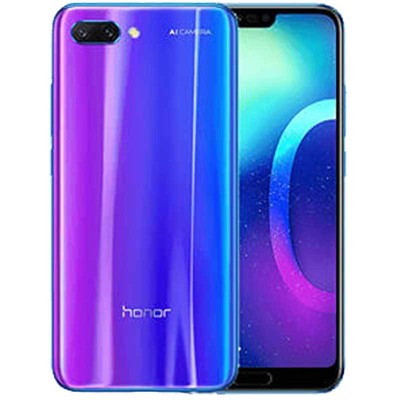 available
10 new from 225,70 €
1 used by 363,90 €
Last updated the 17 / 07 / 2019 08: 02
---
OFFERS POCOPHONE F1
We conclude with a real top of the range, or the Pocophone F1. And in fact, its true strong point is an incredible quality / price ratio that has not been seen on the market for some time. In fact, at this price, you can take home a phone with Snapdragon 845, 6 / 64 GB of memory, a large 4000 mAh battery with quick charge, dual AI rear camera and a software hybrid between Android stock and MIUI.
Prices in real time

276,50€
available
19 new from 266,65 €
Last updated the 17 / 07 / 2019 08: 02
---
OPPO RX17 NEO OFFERS
One of the best buy in the price range under 300€ it's definitely theOPPO RX17 Neo which, in addition to offering an impeccable construction and a very neat design, is equipped with one Snapdragon 660 with fingerprint reader under the display, a battery from 3600 mAh and a dual camera that makes great photos.
399,00€
available
3 new from 279,00 €
Last updated the 17 / 07 / 2019 08: 02
---
For all coupons and offers on Chinese smartphones (and not only) we invite you to follow our dedicated Telegram channel: GizDeals!
GearBest guide: warranty, shipping and assistance
BangGood Guide: warranty, shipping and assistance