After the coffee machine in capsules is that Blazer, let's take a look at a product that will not fail to excite both fans of the Chinese house and lovers of coffee and practicality. From Xiaomi YouPin comes the new version of the Moka Seven & Me coffee maker, solution equipped with integrated milk warmer, already available at a super price with discount code and shipping from Europe.
From Xiaomi YouPin the Moka coffee maker with milk warmer by Seven & Me | Discount code
Equipped with touch controls, the device is able to prepare at the same time - and in just three minutes - both coffee and hot milk, in order to start the day with the right charge. There Moka coffee maker with milk warmer di Xiaomi YouPin, under the Seven & Me brand, is able to offer various types of drinks (espresso, hot milk, cappuccino, macchiato and milk foam) thanks to the presence of 5 programmed modes and the possibility of using both ground coffee or capsules of the Seven & Me brand.
La coffeepot offers up to 60 ml of intense espresso, using 16 grams of ground coffee; as for it instead milk warmer, the device maintains the temperature at 60 ° and is capable of frothing up to 350 ml of milk in a flash.
La Moka coffee maker e milk warmer di Seven & Me Comes from Xiaomi YouPin but it is also available for us Westerners and now drops at a top price thanks to eBay, Complete with discount code dedicated and shipping from Europe. Find the purchase link and coupon below: if you don't see the box below correctly, try disabling AdBlock.
Use the code PIT10PERTE2022 to get the price of 116.1 €!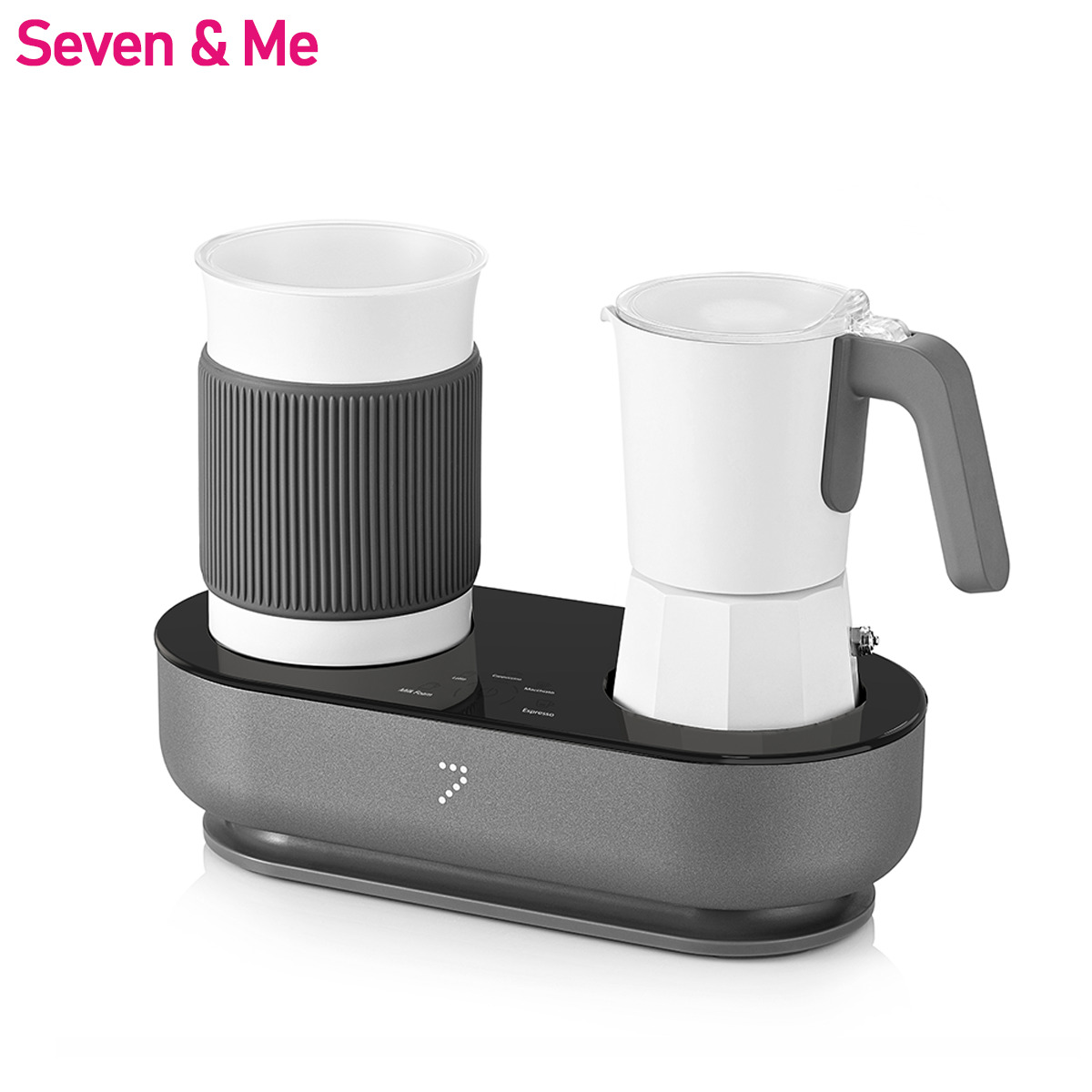 Are you still hungry for discounts in Xiaomi sauce (and not only)? Then below you will find all the offers in real time directly from our Telegram channel dedicated to eBay (and other stores), together with the button to subscribe (so as not to miss any opportunity).
⭐️ Discover the
new Weekly Flyer
of GizChina with always different exclusive offers and coupons
.