How many times have we been fascinated by the design of headphones of a certain level, perhaps the various Sony, Sennheiser, Bose, Bang & Olufsen, but given the price we gave up? Or, perhaps with a slightly lower price, we were struck by the style of the Huawei FreeBuds Studio? But what if there were headphones that cost less but have nothing to envy to these models? The solution, in this case, could be represented by the ANC over-ear headphones Miami urban planner, which we had on trial for this reviewBut the question is: are they just beautiful?
Miami Urbanist Review | ANC over-ear headphones
Package Contents
The discourse on the style also extends to package, which shows all the commitment of Urbanista for the design of its products. The Swedish hand on Miami urban planner in review starts from the box up to the comfortable case (really well made) to carry them around. There is also a 3.5 mm jack cable and above all a small cable USB Type-C for charging. The airplane adapter is a treat.
Design and materials
This is where we have the most fun writing the review of these headphones. Apart from the colore, a beautiful matte Ruby Red, everything is finished down to the smallest detail. Every comma of these headphones is curated and challenges models that cost double if not triple and this only makes us compliment the choices of Urban planner.
Furthermore, the materials are coupled with what has been said about design, because the polycarbonate chosen for external pavilions and keys, but also the leatherette of the lower part of thebow and internal auricles, soft, not prone to the appearance of cracks, means a lot and rewards the Swedish manufacturer. Fineness regulators in satin aluminum.
Smart functions
Simple, honest and above all functional. The smart controls that we can have on the Urbanista Miami in review can be summarized in these 3 adjectives. The whole is supported by gods physical keys which, for those who have tried them, are always welcome in this type of over-ear solutions. With the central button turn on the product, pause or play music, but also answer calls. To lower or raise the volume, you can click the side buttons. There is a very convenient function key for the ANC.
Just for the active noise cancellation, these Miami perform quite well. Let's be clear, they are not at the level of more expensive models, but they silence the possible in an honest way. There is no dedicated application, but the pairing it's fast and the AAC codec for Apple works fine. Present the possibility to activate Google Assistant by voice and above all the ear detection, which pauses the music if we remove the headphones. Not poco and not really by all.
Audio Quality - Urbanista Miami
The audio business of Urbanista Miami is honest. In the sense, we are not talking about Sony WH-1000MX4, perhaps not even a Huawei FreeBuds Studio, but they do a really nice job. The details are tangible and they perform well in all conditions and musical genres. The lows are certainly good, perhaps more than the highs and mids, but for electronics they are a cure-all. Much of this is also done thanks to the dynamic drivers from 40 mm.
Even in call they are very good, they hear us well, we hear the speaker well and honestly we cannot ask for more. Also because answering a call with over-ears remains complex, but these Miami make sure that it is not.
Here is the complete data sheet of the ANC Urbanista Miami over-ear headphones:
Bluetooth 5.0 (A2DP1.3/AVRCP1.5/HFP1.6);
BES2300YP Bluetooth chip
40mm dynamic drivers;
transmission distance 10 meters;
SBC / AAC codec;
headphones battery: 750 mAh;
Autonomy
Worth of these Miami urban planner it is certainly autonomy. They last really long and without ANC you can reach about 50 hours guaranteed by the brand, so you will have these headphones available for a long time before having to recharge them. With noise cancellation they last realistically 35 hours, but it is an honest result, after all the ANC not many manage to keep it active for hours. So promoted the whole.
Urbanista Miami Review - Price and Conclusions
If we look at the design, how accurate they are and what the brand's target is, it does not seem at first sight possible that they could cost the list. 149€. Then of course audio, autonomy, performance evaluations are made and everything is balanced. If you can find them unless you make a bargain, you really have to be honest (like in the offer on eBay below). And here, it comes to the conclusions: if you want something beautiful, get these Urbanista Miami. If you are looking for a product that is well made in terms of performance, buy these headphones. If you think spend it 300€ hard on your pocket, buy the Miami. Maybe, if you don't like the Ruby Red color, you can ponder the purchase of the Water Green color or the more sober White Pearl or Midnight Black, you will always make a good impression.
Bonus: there is a version studded with Swarovski, but it costs twice as much as the standard one (so the third reason to buy them lapses) and if you just can't help but get noticed, you can buy that, you will benefit in style.
NB If you do not see the purchase link, we recommend that you disable AdBlock.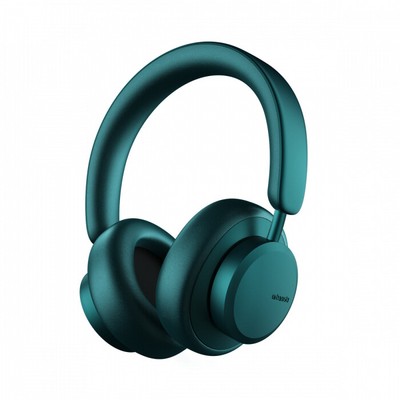 ⭐️ Follow and support
GizChina
su
Google News
:
click on the star to insert us in the favorites

i
.