We posted our review on Huawei P30 Pro April 3, 2019, therefore more than a year ago. During all these months, therefore, many different smartphones, including high-end ones, have come out on the market, which have obscured this device. It was not, however, a poor model, so much so that we praised it in almost every sector, characterized by the presence of a photo gallery really at the top. We know, deep down, how this market is as varied as it is cruel. Many users, however, have never forgotten this device and, even today, it is one of the most appreciated for the report quality price. Perhaps also for this reason, therefore, the brand has decided to propose it on the market, in a new edition, by presenting Huawei P30 Pro New Edition. Net of everything that is happening at this moment in Huawei, this is one of the very few smartphones of the Chinese brand that in this 2020 will be able to boast of having Google services. Let's see better, however, if it is worth preferring it to some more recent top of the range, within ours Full review.
Huawei P30 Pro New Edition review
Unboxing
Taking a look at the sales package, we find nothing but the same accessories supplied with Huawei P30 Pro. So, inside the box, they find space:
Huawei P30 Pro New Edition;
soft cover in transparent TPU;
wall power supply, with support for Huawei SuperCharge;
USB / USB Type-C cable;
earphones with USB Type-C input;
pin for the SIM slot;
short instruction manual.
Design & Materials
Aesthetically, as already mentioned, Huawei P30 Pro New Edition does not differ at all compared to the previous edition. As in that case, therefore, we find dimensions equal to 158 x 73.4 x 8.41 mm, With a weight of 192 grams. We are therefore in the presence of fairly generous measures, which however develop longer. This makes this smartphone quite handy in daily use, however large it may be. Taking a look at the current top of the range, however, it does not look bad at all, even if the drip notch has now been replaced for the majority of cases by the punch hole.
Unlike what was seen with the previous model, here there is a different coloring, with a surface in frosted glass which differs completely from the mirrored glass of the previous edition. This finish is therefore quite satisfactory under the fingers, always giving the product a rather premium appearance. In contrast, however, the slipperiness it has remained at the highest levels, given that this shell also retains much less fingerprints than before, rarely dirtying the smartphone. All lovers of cleaning, therefore, will be quite happy. Then, the sinuous lines and shapes of this device do not vary, which still shows slightly curved surfaces on the front, as well as on the back.
This smartphone offers the button on the right side ON / OFF and the volume balance. On the upper profile we find the infrared sensor and the microphone useful for reducing environmental noise, unlike the opposite side on which we note the single slot SIM + NM Card, main microphone, the entrance USB Type-C 3.1 and system speaker. There is also the drop notch, which above it does not show any ear capsule. Here, in fact, technology finds space Huawei Acoustic Display, which transmits the sound directly from the display thanks to the vibrations. Unlike last year's variant, however, this model only comes in two colors, Black and Silver Frost, certainly less gaudy than the Breathing Crystal.
We remind you, however, that this unit has the IP68 certification against water and dust. One more feature that never hurts.
Display
Huawei P30 Pro New Edition It is equipped with a panel OLED HDR da 6.47 inches diagonal with resolution FHD + (2340 x 1080 pixels), report 19.5:9 noon CEST, PPI 398 and drip notch. As is often said "the team that wins does not change", and in fact it is really so. Also this year, therefore, the brand has always wanted to propose the same type of display, characterized by vivid and well-balanced colors, which do not seem to distort reality too much. In addition, in direct sunlight, this smartphone does not experience too many problems, making it pleasant to use outdoors.
If you are not happy with the calibration of the colore, which is set by the company by default, you could always decide to change it through the appropriate settings menu. Besides this, then, it will also be possible to exploit thealways-on, as well as on P30 Pro, and use the various gestures with the screen on, which are so dear to many users. As on many devices of 2019, then, you will still have the possibility to "delete" the notch, even if you never feel its presence in everyday use.
I don't think it's necessary to remember it, but I want to specify how the panel is on this smartphone touch screen is excellent, in almost every point of the surface. I noticed some problems only at the two edges, which are often not too receptive. Sending an audio note on Whatsapp, therefore, could be a problem on some occasions, given that the button is located right next to a sensitive area of ​​the display. I want to clarify, then, that this defect was also present on the previous version of this smartphone.
Unlocking Systems
As on many other competing products, also of 2020, two unlocking systems in particular find space on this device: the biometric sensor and the face unlock.
I must say, right away, that the fingerprint sensor placed under the display has not changed compared to the one mounted on Huawei P30 Pro. This, therefore, is slightly slower than what we can find on the current top of the range. Despite this, however, it is reactive and precise, unlocking the smartphone about 9 times out of 10. I would have preferred, however, that the support surface was slightly extended, thus improving the performance of this sensor compared to the P30 Pro. It is, however, still of the most accurate method on this smartphone, because the face recognition in 2D, through front camera, it is too easy to bypass. In the dark, then, the latter unlocking method is absolutely ineffective.
Hardware & Performance
Taking a look at the technical data sheet of this product, we find a SoC Kirin HiSilicon 980 with production process a 7 nm and maximum clock frequency equal to 2.6 GHz. Graphically, however, we have one GPU Mali-G76, assisted by Dual NPU for a renewed and improved management of machine learning processes and artificial intelligence processing. With Huawei P30 Pro New Edition the brand wanted to maintain a single memory cut, that is the one with 8GB di RAM LPDDR4X e 256GB of internal memory, type UFS 2.1.
From a certain point of view we would not have expected lower performance than what we got, but not even lower. Testing this smartphone we went back for a moment back in time, feeling the same sensations as the first time with Huawei P30 Pro. So, the brand has managed to maintain the same feeling, once again producing a fast product, fluid e whippy. In fact, if compared with other top of the current range, you immediately notice how the performances are practically identical, never encountering any sudden application crash and no automatic restart. With P30 Pro New Edition, therefore, it seems that time has stopped. In spite of what is happening now in the mobile field, in fact, i find space here Google services, therefore the experience can be lived in full with all the apps dearest to us.
I would not seem redundant, but the opening of the applications, if compared with POCO F2 Pro, has nothing to envy. As much on the latter smartphone as on the version of last year. On the contrary, in some situations the system even shows a better optimization, eliminating all the micro lag that we notice on POCOPHONE. At the gaming level, however, the differences are substantially non-existent, a sign that this P30 Pro New Edition has been able to collect the legacy of its older brother and, in some respects, improve a little more. You will have no problem, therefore, playing with Call of Duty Mobile, PUBG e Real Racing 3, with a rather stable frame rate and excellent fluidity.
You can also rest assured while watching streaming content on Netflix or Amazon Prime Video, given that here we find the certification Widevine L1.
Benchmark
Software
On board this smartphone there is space EMUI 10, Based on Android 10, with security patches that currently date back to April 1, 2020. From this point of view, therefore, we are in the presence of an updated product, in step with all the innovations of this period. I don't have much to tell you, therefore, about the new EMUI 10, which you will have learned by now in these months. Those who are still in possession of a Huawei P30 Pro, in fact, have already received an important update, which has brought the new operating system to this product. At present, therefore, between P30 Pro and P30 Pro New Edition there are practically no differences.
As on all Huawei-branded devices that preceded the United States ban, we find Google services. So you don't have to worry about finding your app on theAppGallery Huawei. We therefore have all the Google applications available, as well as those of the system that already found space on previous models. As always, in fact, this customization of Android proves to be one of the most complete, in many respects. Not only for the many applications present when the device is turned on, but also for all the services and customizations granted within the system. It will then be possible to use the Themes app, manage the smartphone with Optimizer, activate Huawei Health, take advantage of all the tools like the function Remote control or Calculator. Here the possibilities are almost endless.
camera
As on the previous model, here we find a still avant-garde photographic sector, always developed in collaboration with Leica. We note the presence, therefore, of a main sensor from 40 mega-pixels with opening f / 1.6, OIS and with technology SuperSpectrum which replaces green pixels with yellow pixels ensuring, according to Huawei, up to 40% more brightness in dark environments. Secondly, then, we find a periscopic telephoto lens da 8 mega-pixels with opening f / 3.4, OIS and with 5X optical zoom that becomes 10X loseless and even 50X in digital. Finally, there is also the sensor ToF for the scanning of subjects, 3D modeling through a dedicated app and the optimization of the shots and the sensor ultra wide angle da 20 mega-pixels with opening f / 2.2.
To date, this Huawei P30 Pro New Edition has been surpassed, in technical terms, by other competing devices. Even only Huawei P40 Pro, in fact, shows a completely different infrastructure in this respect. Despite this, this phone can still have its say in this area. The quality of the shots in the daytime is very good, showing one image definition still lived up to expectations. on a 2020 product. I was once again amazed at the bokeh effect which, in some respects, turns out to be much more natural than that shown by some high-end devices still on the market. There are not many smartphones, then, to offer one zoom 5x e 10x of this quality, without losing too many details. Obviously, however, at night you notice some more problems also in this aspect, although during the day the photos are almost impeccable for such a product. They still do not lose Huawei for not having decided to introduce the function on the main screen HDR. Although on P30 Pro New Edition it is practically useless, it can sometimes save the shot on some lower-end device.
I was also quite satisfied with the macros, where I was able to take advantage of the Super Macro mode. From this point of view I believe I have obtained results that speak for themselves, managing to shoot the main subject with great care and with an excellent bokeh effect in the background.
We didn't specify it at the beginning, but the main sensor from 40MP it has an exceptional optical stabilization which, especially at night, does its dirty job. Thanks to the integration of the latter, the photos will be less blurred, although something is still lost in terms of quality. In this case, in the most difficult conditions, the Night mode, which will allow us to take pretty bright photos. I would have expected, perhaps, even more detail, but to be a device of a previous generation there is absolutely no complaining.
Obviously, inside the notch, there is a front camera. This presents a goal from 32 mega-pixels with opening f / 2.0, and is able to return photos rich in detail during the day. We are not on a par with Google Pixel 4, which in this respect is much better, returning more real colors, more details and a better image definition in general. On Huawei P30 pro New Edition, however, the colors tend too much to red and, in the background, every type of detail is lost. I can tell you with certainty, therefore, that here there are several differences compared to a premium phone released this year.
Video
Of course, you can also shoot with this product video, with a maximum resolution 4K a 30 fps. We also have it available slow-motion a 960 fps, with resolution HD. I must say that, always considering where this new phone comes from, the stabilization is good and theautofocus it is very fast. With Huawei P40, and the other main smartphones of the series, the company has taken a further step forward, but already on this device the first real efforts to offer customers an increasingly complete product are noted.
Even on the level audio the two microphones on this device perform well, as the voice on the video is clear and clean. It is not one of the best products from this point of view, but it can still have its say.
Connectivity & Audio
Huawei P30 Pro New Edition still offers an excellent sector related to connectivity, although it is not entirely in step with the times. This model, like the previous one, allows you to navigate only in 4G +, without being able to take advantage of the new 5G network. Despite this, with Fastweb, he never had any problems during navigation, even within the home. Despite everything, however, we find a double SIM slot in Nano (or SIM + NM Card) format, the Wi-Fi a / b / g / n / ac Dual band, Bluetooth 5.0, NFC, Dual frequency GPS L1 + L5, A-GPS / GLONASS / BeiDou / Galileo / QZSS, the IR sensor and finally the door USB Type-C 3.1. The latter, among other things, allows you to take advantage of the Desktop Mode connecting an external monitor to the device.
During the past few weeks we have been able to move slightly more than before, so I can tell you that GPS is very responsive and precise, following us perfectly in a common navigation on the road. Also in terms of the network, then, I did not accuse any disturbance or malfunction, managing to connect to 4G + even in the most usually covered places.
However, there is no shortage FM radio el 'mini-jack input. In terms of audio, in fact, this smartphone still manages to defend itself well, although the quality of the speaker placed at the bottom is not so excellent. The bass is noticeable and this does not make the audio full-bodied. Despite everything, at maximum volume the yield is quite satisfactory. As I mentioned at the beginning, then, the ear capsule is missing here, but this does not change the cards on the table. Talking to your interlocutor, or listening to a simple voice note on Whatsapp and Telegram, you will never have the feeling of being in front of a phone without a capsule. Also in this case, therefore, this device is absolutely promoted.
Autonomy
How does this autonomy phone behave? On board there is a battery from 4.200 mAh which, in fact, hasn't changed much. Compared to Huawei P30 Pro, in fact, the unit is the same and the yield seems to have not changed at all. Suffice it to say that I have even reached 8 hours on screen turned on, on a basis of just over 16 hours of continuous use. It is a fact, therefore, that you will hardly be able to replicate with a device released this year.
Obviously, even in this case we have support for 40W fast charging, the Huawei SuperCharge. So, in about an hour, you will be able to easily switch from 10 to 100% charge.
Price & Conclusions
Huawei P30 Pro New Edition is sold on Official site, at the moment, at a really interesting price. The 8 / 256GB version costs 749 €, and is included in a bundle consisting of Huawei Freebuds 3 and the Huawei SuperCharge Wireless Charger. This is an offer, therefore, which is difficult to renounce if you are interested in purchasing this product. It seems, however, that this package is not yet available for purchase.
849,90€
available
1 new from 699,90 €
Amazon.it
We ship
Last updated the 09 / 08 / 2020 12: 07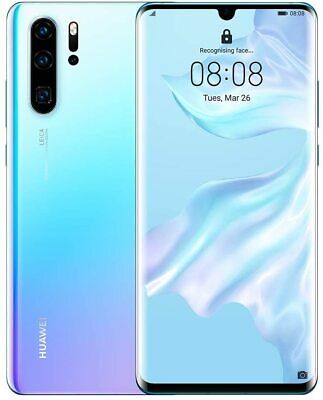 Ebay.it
Although Huawei P30 Pro it is possible to buy it currently also for less than 500 euros, this new P30 Pro New Edition represents an excellent proposal in this sense. Especially considering all the accessories that are supplied during the purchase. It is, in any case, a device still able to excel in some sectors, at least compared to many other high-end devices released during this year. In terms of autonomy, then, there are almost no rivals, showing a truly exceptional optimization. Anyone interested in this smartphone, therefore, will have to be aware of the fact that the compromises to be signed are very few, having one of the best products on the market in their hands.