By now it has been understood how the new goal of the main telephone manufacturers is to aim at Smart TV. On the other hand brands like Samsung, LG and Sony already do it, so why not take inspiration? That's why reality like Huawei ed Honor have already announced their proposal, as will soon happen with OnePlus TV e Redmi TV.
READ MORE:
The OnePlus 7T renderings indicate a triple camera with wide angle
Both OnePlus TV and Redmi TV show more closely in photos and videos
Last week, our first #OnePlusTV came off the production line - a truly monumental moment. Within this box you'll find over 2 years of dreams, milestones and of course an amazing TV. Proud to seal the very first box, and can not wait for you to see it! pic.twitter.com/hFuChx6bJW

- Pete Lau (@PeteLau) August 27
It is not yet official, but in all probability it will be the September 26th il day X for OnePlus. Starting from India, the new range will be launched OnePlus 7T which, of course, of OnePlus TV. There is still a month to go, but OnePlus has thought of publishing a new teaser on the Twitter page. In the images we see CEO Pete Lau struggling with the production line, while closing what appears to be the package of the OnePlus TV. Moreover, in the second image we see the real TV panel, with very thin frames.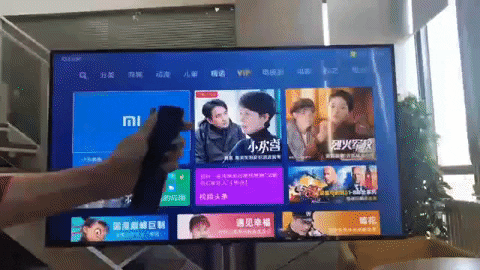 Moving on to Redmi TV, in this case we have no teaser, but a real one mini-video where we see it in action. We can recognize it not only for the Xiaomi interface, marked by the classic Mi logo, but also by the camera in the lower frame. It would seem that, unlike Honor Vision, the sensor is fixed and not retractable, since it is clearly visible even when not in use. In this case the launch is closer, since it should take place August 29th together with the family Redmi Note 8.
---
Discuss with us about the article and about it
Xiaomi
in groups
Telegram
e
Facebook
Dedicated!
---
Discuss with us about the article and about it
OnePlus
in groups
Telegram
e
Facebook (OP6 e OP7 and OP7 Pro)
Dedicated! And do not miss any news and offers in real time by following the channel
Telegram
!