The month of August is coming to an end and, with it, a rather busy summer period for Xiaomi, especially after his landing in Europe (and in Italy). And many are waiting with trepidation for the next one Xiaomi Mi MIX 3, the new model of the now famous borderless range of the company. So far there have been some more or less shy leaks on the web and these new images would indicate a new path taken by the development team regarding the design of the telephone.
Xiaomi Mi MIX 3: waiting for the new tri-bezelless
After the three previous chapters, with a Mi MIX 2S that has convinced but without amazement aesthetically, a good part of the community expects some kind of "twist". On the other hand, when the impact on the market is such, in the case of very first We MIX, it is at least legitimate to have rather high expectations.
According to the new images leaked on the net, the Xiaomi Mi MIX 3 it should first differ in the front part. The change would concern the so-called "Chin", Or the bottom frame, which would have been further reduced. This it could mean the introduction also in the Mi MIX range of technology AMOLED, since this optimization would be more difficult with IPS panels.
Furthermore, such a small space would not allow the front camera to be inserted. And here we reconnect to the probable presence of one selfie camera pop-up, as seen on Vivo NEX S and partly with OPPO Find X.
The second novelty for the Xiaomi Mi MIX 3, however, concerns the back. According to the leaked images, the back cover design would have changed compared to what we saw on the two predecessors. There dual chamber would return center, with similar features a Nokia 8 Sirocco. A change of look that could make everyone happy who does not go crazy at the sight of the so-called "traffic light camera". And what do you think? Would a Xiaomi Mi MIX 3 with these shapes convince you?
available
1 new from 271,00 €
Amazon.it
599,90 €
available
10 new from 351,03 €
7 used by 139,00 €
Amazon.it
Last updated the 01 / 06 / 2020 08: 03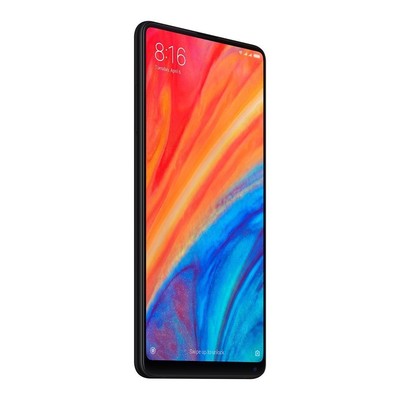 Ebay.it
Gearbest.com
Gearbest.com
---
Discuss with us about the article and about it
Xiaomi
in groups
Telegram
e
Facebook
Dedicated!