What the forum of XDA is a hotbed of ideas and solutions for all types of geeks is now a consolidated reality. However, the innovations proposed by the developers present in the portal never cease to amaze, as in the case of this porting of the OxygenOS 5.1.0 dedicated to devices with support a Project Treble (including Xiaomi Note 5 Redmire!).
Xiaomi Redmi Notes 5 and other devices Project Treble: the port of the OxygenOS 5.1.0 arrives
La OxygenOS 5.1.0 it was the first stable release for OP5/5T with Android 8.1 Oreo and the long-awaited full screen gesture and from today it is possible to install this firmware also on the smartphone of other brands. The only prerequisite - besides experience and a lot of courage - is the presence of support a Project Treble, essential to proceed with the installation of this port.
If you are holding one Xiaomi Note 5 Redmire (or another smartphone with Treble enabled) and you want to experience the jerusalem of the proprietary interface of OnePlus you just have to try this ROM. It is good to stress that it is one release dedicated to expert users and aware, as affected by various bug.
Among these there is the inability to restart / turn off the smartphone (for example) and crash when opening the Camera app. Therefore we recommend the installation only if you are really convinced! We leave you with the link to the dedicated thread, where you will find all the information about the port and the complete procedure to install it on board your device.
---
not available
6 new from 162,88 €
37 used by 103,00 €
Amazon.it
We ship
Last updated the 27 / 09 / 2020 18: 43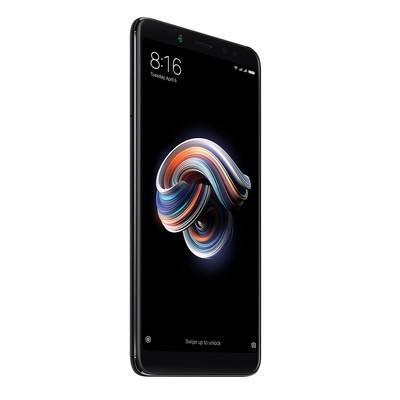 Ebay.it
---
Discuss with us about the article and about it
Xiaomi
in groups
Telegram
e
Facebook
Dedicated!
[Su_app]