Lo Xiaomi Mi 8 officially arrived on the market and with him also debuted Xiaomi Mi 8 Explorer Edition, or the high-end variant of the new high-end model. And there is also an additional option, given the parallel launch of the Xiaomi Mi 8 SE. But what are the actual differences? To find out we put a comparison la technical of the three devices, as well as their own selling price.
READ MORE:
Xiaomi Mi Band Official 3: NFC, competitive price and much more!
Xiaomi Mi 8 vs Mi 8 Explorer Edition vs Mi 8 SE: features compared
CONSTRUCTION & UNLOCKING
My 8: 154.9 x 74.8 x 7.6 mm - 175 g - Blue / Golden / White / Black
Mi 8 EE: 154.9 x 74.8 x 7.6 mm - 177 g - Transparent Black
Mi 8 SE: 147.28 x 73.09 x 7.5 mm - 164 g - Bright Red / Bright Blue / Golden / Dark Gray
If you are looking for a compact alternative, Xiaomi Mi 8 SE It turns out to be a good choice. Thanks to the use of a full screen design with few frames, the dimensions are rather small. Aesthetically speaking, in all cases the body is in glass and metal, but the 8 SE Mi presents more squared shapes that they should offer greater grip, compared to the sinuous lines of Mi 8 and Mi 8 EE. For none of the three there is an IPXX certification.
If we talk about unlocking options, the technologies used are relative to the price range. Both the 8 Mi and the Mi 8 SE use a rear ID sensor e Face Unlock through the selfie camera. However, the My 8 it goes further by equipping the sector with the facial recognition of an ad-hoc system infrared. Although it is always a 2D scan, the synergy between IR light and IR lens allows it to be used even with little or no light.
But it is the Mi 8 EE to surprise everything, primarily for the implementation of a ID sensor in the display, as seen with the previous ones Vivo X20 UD, X21 UD e Huawei Mate RS Porsche Design. Beyond that, the smartphone is equipped with 3D Face Unlock, similar to the Face ID of iPhone X. The system projects a beam of light made up of 33.000 lattices able to provide a three-dimensional reading of the user's face.
READ MORE:
Xiaomi Mi 8: first unboxing and hands-on of the new flagship
DISPLAY
Mi 8 /Mi 8 EE: AMOLED 6.21 "Full HD + (2248 x 1080 pixels) - 402 PPI - up to 600 nits
Mi 8 SE: AMOLED 5.88 ″ Full HD + (2244 x 1080 pixels) - 423 PPI - up to 600 nits
In spite of the price difference, the on-board display of the 3 devices does not vary, if not the size. In any case we have a screen AMOLED produced by Samsung with report in 18.7:9 and resolution Full HD +. The panel has an average brightness of 430 nits but can reach approx 600 nits in case of exposure to sunlight.
Since AMOLED is concerned, blacks are absolute and the typical contrast is of 60000:1, in addition to covering the color gamut DCI-P3. Among the foreseen functions we find theAlways-On Display, with which to display time, date and notifications.
READ MORE:
Xiaomi Mi 8 Explorer may not be really transparent!
HARDWARE & SOFTWARE
My 8: Snapdragon 845 - GPU Adreno 630 to 710 MHz - 6 GB RAM LPDDR4X-1866 2x - 64 / 128 / 256 GB UFS - no microSD
Mi 8 EE: Snapdragon 845 - Adreno 630 GPU - 8 GB RAM LPDDR4X-1866 2x - 128 GB UFS - no microSD
Mi 8 SE: Snapdragon 710 - GPU Adreno 616 to 500 MHz - 4 / 6 GB RAM LPDDR4X-1866 2x - 64 GB eMMC 5.1 - no microSD
From the software point of view no difference: all the new models have the new one MIUI 10 based on Android 8.1 Oreo, of which we have already shown you news and supported devices.
READ MORE:
MIUI 10: release dates and which devices will be updated
Speaking of hardware, belonging to the category of top of the range, Mi 8 and Mi 8 EE share the same sector based on the Snapdragon 845. The chipset, made a 10 nm, integrates a CPU octa-core divided into two clusters: a quad-core Kryo 385 Gold (Cortex-A75) a 2.8 GHz and a quad-core Kryo 385 Silver (Cortex-A55) to 1.8 GHz.
The powerful GPU takes care of the graphic part Adreno 630 up to 737 GFLOPS. Memory side we find the only differences in this respect, since My 8 It is available in denominations from 6 / 64 GB, 6 / 128 GB e 6 / 256 GB. On the contrary, Mi 8 EE has been launched solely with 8 / 128 GB of memory. For both, no microSD.
Things get more detailed with Mi 8 SE, since it is the first smartphone in the world to integrate the brand new Snapdragon 710 of Qualcomm. Also realized in 10 nm, the chipset has its own CPU octa-core in two clusters: a dual-core Kryo 360 Gold (Cortex-A75) a 2.2 GHz and a Kryo 360 Silver hexa-core (Cortex-A55) to 1.7 GHz.
And like all recent SoCs, there is a lot of integration from the point of view of artificial intelligence. THE'AI Engine multi-core allows you to get performance up to 2 times better compared to one Snapdragon 660, thanks also to the GPU Adreno 616. Finally, we have 4 / 6 GB of RAM and 64 GB of non-expandable memory.
READ MORE:
Vivo NEX: the first benchmark confirms the variant with Snapdragon 710
PHOTOS & VIDEO
Mi 8 /Mi 8 EE

Rear: 12 + 12 mpx - f/1.8-2.4 - 1.4 µm pixels - 1 / 2.55 ″ -1 / 3.4 ″ size - Dual Pixel autofocus - 4-axis OIS stabilization - 2x zoom
Front: 20 mpx - f/2.0 - 1.8 µm pixels
Mi 8 SE

Rear: 12 + 5 mpx - f/1.9-2.0 - 1.4 / 1.12 µm pixel - Dual Pixel autofocus - EIS stabilization
Frontal: 20 mpx - f/2.0 - 2.0 µm pixels
Posteriorly we find one dual chamber arranged in a vertical direction but with different technologies. Indeed, the Mi 8 SE has a secondary sensor in charge of acquiring depth data and being able to generate bokeh effects. On the contrary, the secondary sensor is of My 8 that of Mi 8 EE it's a telephoto can supply one zoom 2x without loss of detail.
Read EVEN:
Xiaomi Mi 8 snaps better than Samsung Galaxy S9 + according to DxOMark
Beyond the technical data, the software component is based onartificial intelligence to be able to offer the recognition of the scene, with up to 206 scenarios divided into 25 categories. These will adjust some photographic parameters such as contrast, saturation and so on.
However, there are some functions present only on the two top of the range, such as AI Dynamic Spot, for a dynamic bokeh effect, and AI Studio Light Effect, with which to simulate various light effects on the faces of framed subjects.
As for the videos, the Mi 8 SE can record clips up in 4K a 30 fps, As well as in 1080p / 720p to 30 fps. Slow-motion can be turned into HD a 240 fps or in Full HD a 120 fps. In the case of My 8 e Mi 8 EE the only difference is the possibility of slow-motion shooting even in Full HD a 240 fps.
Ah, and there are also the Anim ... No sorry, the MiMoji!
CONNECTIVITY
Mi 8 /Mi 8 EE: dual SIM 4G + - Wi-Fi ac Dual Band - Bluetooth 5.0 with aptX-HD - Dual-frequency GPS / A-GPS / GLONASS / BeiDou / Galileo - USB Type-C - NFC
Mi 8 SE: dual SIM 4G + - Wi-Fi ac Dual Band - Bluetooth 5.0 - GPS / A-GPS / GLONASS / BeiDou / Galileo - USB Type-C - IR sensor
The biggest difference (for us in Italy) if we talk about connectivity is definitely the 20 band, since it is supported by My 8 e Mi 8 EE but not from the Mi 8 SE. Continuing, the Mi 8 SE offers IR sensor in the upper profile, absent on the two flagships which, however, have support on their side NFC.
A bonus that should not be underestimated is technology Dual-frequency GPS integrated on board My 8 and its superior variant. As explained in this article, this allows for greater precision, as well as lower energy consumption.
READ MORE:
Google Home introduces support for Xiaomi Mi Home for home control
AUTONOMY
My 8: 3400 mAh - 12V 2A
Mi 8 EE: 3000 mAh - 12V 2A
Mi 8 SE: 3120 mAh - 12V 1.5A
Although they have equivalent dimensions, Mi 8 and Mi 8 EE have different batteries, respectively from 3400 and 3000 mAh. The defect for the Explorer variant is probably due to the integration of the ID sensor in the display, leaving less space for the power supply unit.
While Mi 8 SE has support Quick Charge 3.0, the two top of the range can boast the most recent support Quick Charge 4.0 +. However, a 3.0 QC charger is provided in the package: Xiaomi has probably not yet been able to certify proper proprietary chargers. And for now, finding 4 QC chargers for sale is not an easy task.
READ MORE:
Xiaomi Mi VR Standalone: ​​the new brand viewer is official
AVAILABILITY AND PRICE
My 8

6 / 64 GB: 2699 yuan (about 360 euro)
6 / 128 GB: 2999 yuan (about 400 euro)
6 / 256 GB: 3299 yuan (about 440 euro)

Mi 8 EE

8 / 128 GB: 3699 yuan (about 494 euro)

My 8 SE

4 / 64 GB: 1799 yuan (about 240 euro)
6 / 64 GB: 1999 yuan (about 267 euro)
As for the Asian market, prices are what you can see above. And although there is still official status, Xiaomi Mi 8 should be officialized also in Italy. At present you can find all 3 models on sale at the online store GeekBuying at the following prices: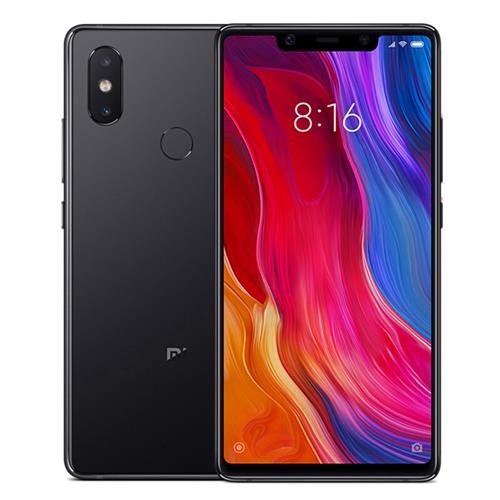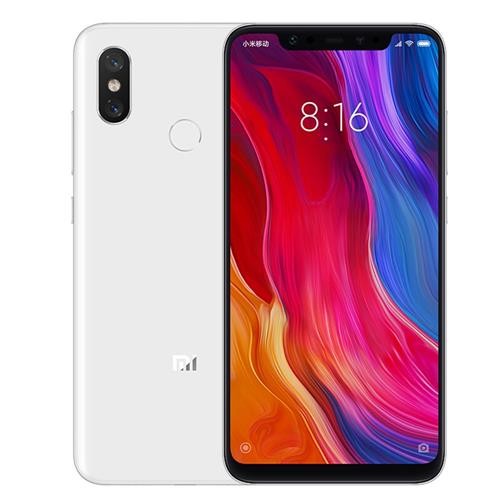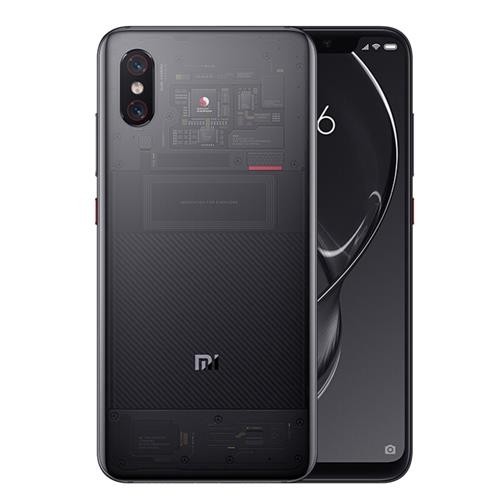 ---
Discuss with us about the article and about it
Xiaomi
in groups
Telegram
e
Facebook
Dedicated!