There is good news for the TV line of the Chinese giant, in these hours it was launched Xiaomi Mi TV 4S from 50 inches. It seems that with the line of televisions, in fact, the company has decided to follow the path already seen with smartphones. We have, in fact, TV side a line up of products capable of covering every segment of the market.
Xiaomi Mi TV 4S will be the most performing model of the Asian brand
It seems that the launch of the new one Xiaomi Mi TV 4S da 50 inches will fill the high end of the market remained uncovered. In fact, the product will be placed above the already known models; entry-level solutions We TV 4A, Mi TV 4C e We TV 4S (32 inches) which differentiate poco between them, with the purpose of cover the market range from 100 euro to 350 euro and will be able to insert a step below the We TV 4S da 55 inches da 400 €. This time it seems that the presented model is really excellent, representing an alternative to TV - net of the entire market - far more expensive. Let's find out the details of the interesting cut from 50 inches.
You might also like: Xiaomi store in Italy: here are the products and the pricing policy of the Mi Store
Xiaomi Mi TV 4S: specifications, price and availability
Xiaomi Mi TV 4S it is equipped, as mentioned, with a large one LCD display da 50 inches in resolution 4K (3840 2160 pixels x) supported by technology HDR. Also remember that Mi TV 4S is one Smart TV, then powered by a Quad-core Cortex A53 SoC with a clock frequency of 1.5 GHz, accompanied by one Mali GPU 450. To complete we have 2 GB of RAM e 8 GB of storage. Returning to connectivity, however, the presence of the Wi-Fi, accompanied by Bluetooth, 3 HDMI ports, 2 USB inputs and an entrance Ethernet.
To move the whole software side we have the PatchWall AI. Finally, the TV will present itself to us with a frame made entirely of aeronautical aluminum. The product will be ready for pre-order starting today, and available from tomorrow 13st May at the price of 2399 yuan (equal to 320 €) for the Chinese market. Unfortunately we do not yet know the availability in Europe and even more so in Italy.
---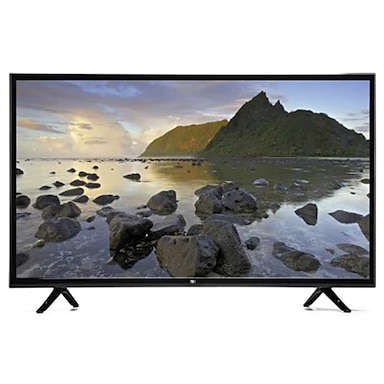 ---
Discuss with us about the article and about it
Xiaomi
in groups
Telegram
e
Facebook
Dedicated!
---
Do not miss any news, offer or review published on our site! Follow us on social networks to stay up-to-date in real time thanks to:
Offers Channel , News Channel, Telegram Group, Facebook page, Youtube channel and Forum.